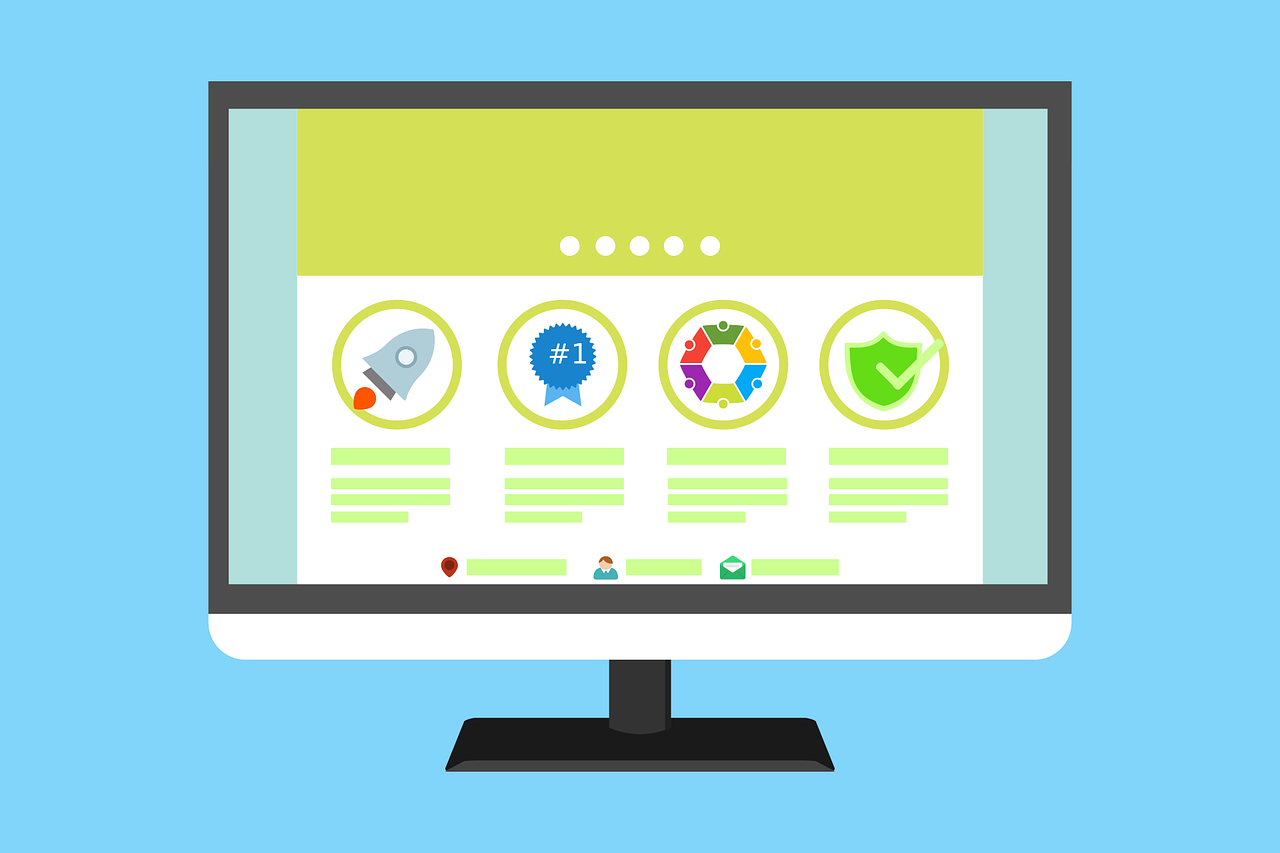 Income Producing Website (IPW) is a quick and easy way to categorize a category of websites that, surprise surprise, generate revenue. But more importantly, they do it by focusing on scalable revenue streams – such as display ads and affiliate programs.
While an e-commerce store or design bureau also has websites and generates revenue by selling their products and services on their websites, IPWs are different in the way of scalability and core ideas. The goal of an IPW is not to convert the visitors to customers, but instead to let advertisers do this. The IPW looks to fulfill other needs for the visitors, such as providing a free tool, information, guides or reviews.
IPWs are digital assets
Let us straight out some common misconception for people not familiar with the industry. In our experience the number one problem is to explain the business of IPWs. Are they hobbies, companies, "just websites" or some mix?
We like to portray it as micro-businesses, they can be operated as an individual but often done in some form of business setup. This does not mean that it can't have 20 employees and owned by a hedge fund – it's just not very common.
Even better it can be explained as a digital asset – similar to real estate producing rent revenue, digital assets can produce revenue, often from advertisers.
And similar to real estate which has maintenance and is exposed to risk of the neighborhood getting less popular, digital assets need to be maintained and always has a risk of losing popularity to competitors.
How to sell an IPW
Depending on the seller's needs, as well as the type and size of the IPW there are several ways to go about selling a website. The four main methods for selling also come with their own advantages and disadvantages. There is no one right answer for that so let us go through the differences.
Marketplaces
When we talk about marketplaces there is really only one player, flippa.com. They are by far the biggest no matter how you count; number of listings, sales volume, active sellers, registered buyers.
The quality of listings as well as buyers is however very uneven. This means your listing will be mixed in with loads of misleading sellers making buyers cautious.
The big upside with marketplaces is that listing is usually free and it's easy to put it up for sale. This means that for sellers that are comfortable with writing an ad, as well as handling the handover themselves and looking to sell smaller sites, marketplaces are often the way to go.
Outside flippa.com there are smaller marketplaces, often specialized on a specific country or type of sites. But more often than not, it comes down to posting a new thread on a small niche forum.
Which might sound horrible as a seller compared to the 300,000+ registered buyers on Flippa.com. But remember; One serious buyer that understands your IPW will give you a better price than 300,000 fortune seekers not willing to pay the market value.
Brokers
Brokers take care of everything but are also picky on what IPWs they put up for sale. It's their reputation on the line but also that they only want sites that have buyers. After all, they make money only when listings are sold and don't want any listings that just sit there forever.
For listings below $1,000,000 the fee from most brokers is 15% and goes down all the way to 2% for listings above $10,000,000.
Does it sound like a $150,000 fee is a bit extensive for a $1M site while a $10M site has fees of $200,000? Well yes but that's the thing here, big sites do come with slightly more work for the smaller ones – but it is really not a huge difference.
Selling with a serious broker requires that your IPW has genuine value and that you put up some work to get started. The broker will do a basic Due Diligence of the site, making sure that traffic, revenue, domain, Intellectual property, logins, standards operation procedures and such are in order. And only the seller can provide the documents or supply the logins for this.
But after that heavy lifting the seller is pretty hands off until the handover. The broker will list the site and reach out to potential buyers – a network of buyers that bid with confidence knowing that the claimed details of the listings are accurate.
The world's two largest brokers are Empire Flippers and FE-International but there are several smaller ones just as serious or just more specialized.
Brokers are great, they give access to buyers most sellers have no idea on how to reach. As well as they hold your hand during the entire process.
But all this comes at a cost for the seller (who pays all fees) and just looking at our own history – we value and make deals at exactly the same prices no matter if it's directly made with the seller, through a broker or a marketplace.
It might be different for other buyers, maybe an inexperienced bidder could get mesmerized in the bidding process.
Competitors
Sometimes the most obvious buyer is a competitor, both direct and indirect. If your site writes reviews about the best hotels in New York – you can reach out to direct competitors that might be interested in acquiring your IPW. They know the business already, the good and the bad, often leading to both of you knowing the market value right away.
A good tip is to think outside the box here, are there any synergy effects that would appeal to other companies than direct competitors? Bike rentals in New York aren't really related to Hotels in New York but it might add a huge value to their business when having access to tourists already before booking a hotel.
Look at advertisers targeting your site (if any) to get some ideas.
Professional buyers (Such as Internet Yield)
Professional buyers often have a special niche or strategy around what assets that are interesting to them. The selection often includes having visitors primarily from a specific country, a specific revenue model, age, size or just what the content is about.
We at Internet Yield buys IPWs primarily with European visitors but do acquire from every continent then and now.
Our acquisitions are seldom below $50,000 or above $1,000,000, they often have at least three years of history and make the majority of revenue from Display Ads or Affiliate.
Others have very different profiles and it is definitely worth making research as seller if the IPW to sell fits the profile of any professional buyer. The bigger ones (such as IY) have a reputation of giving fair bids if it suits the portfolio, often a pair with what brokers would value it to.
Giving the sellers the opportunity to save the broker fees and at the same time get really fast and smooth transactions.
With the risk of sounding like batching on competitors, we can't enforce this enough. Most "professional buyers" are just looking to rip off sellers and flip the site. Make sure to check with their partners and previous sellers if you haven't gotten first hand recommendations. Or at least get another offer from a competitor.
Internet Yield has a documented trail of acquiring several IPWs from the two worlds leading brokers and outbidding all competitors. We were also fund operators for the Empire Flippers Capital Fund as one of only five companies..
And most importantly; We have 100% satisfaction from sellers and we want to keep it that way.
What is a website worth?
The million dollar questions that everyone asks- what is the market value of an IPW?
There is an easy and complex answer to it so let us begin with the easy one being based on a monthly revenue multiple.
An IPW is worth roughly 36 times the monthly profit.
The profit is calculated as Revenue minus all costs such as domain, webhosting, content creation and tools/licenses used. If you create the content yourself it should be calculated as what it would cost to replace that work,
If the site is old, loads of original content and in positive trend – the multiple goes up towards 40x.
If the site is young, thin on content and in a negative trend – the value goes down towards 28x.
Looking at Empire Flippers sales the pricing multiple is ~32x for 2021, up slightly from the years before. Resulting in that the average seller gets paid out ~27x after the most common 15% fee.
It is a slightly misleading multiple, as the majority of sites sold are younger and therefore drags down the average.
The industry is very fixated on the multiple of monthly profit, it is simplistic and easy understandable and spits out a direct value. But to be honest, the monthly multiple is arbitrary when sellers, brokers and buyers cherry-pick the months to base it on.
Are you looking at the last month that was record high with christmas sales? Or looking 12 months back although the site lost 90% of its revenue the last months?
The complex valuation
This is where a more exhaustive valuation comes in – the monthly profit is still important but not strictly the metric used for the valuation.
For example there might be that the IPW wasn't monetized or recently changed drastically. It can be even more basic, that there are easy upsides. Sometimes there is a huge catalogue of very valuable content but the site code is so bad that neither users or Google like it.
Internet Yield looks at ~50 different metrics on every site before making an acquisition, both hard metrics and soft values. This of course gives a much more comprehensive and accurate valuation, making it a much better valuation method for sites although it sometimes still represents 36x monthly profit.